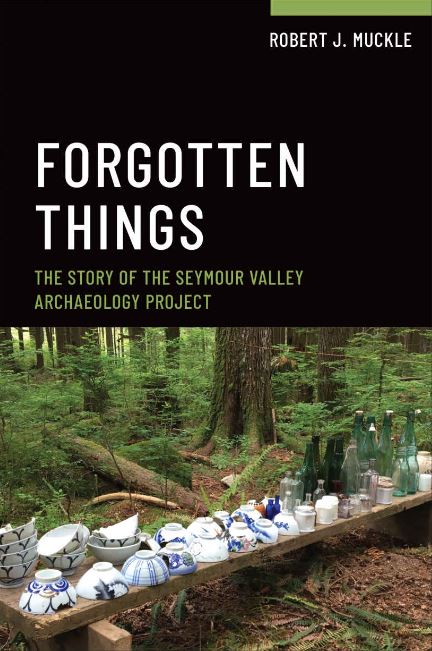 Based on a long-term archaeology project, Forgotten Things provides an account of working with field school students to discover and excavate archaeological sties, including early twentieth-century Japanese camps, in the Seymour Valley of British Columbia.
The first book in the new Teaching Archaeology series, Forgotten Things gives students a real-world example of archaeological research in practice. It provides an overview of artifacts and archiving of records. The book takes the reader from the inception of the project through fieldwork and laboratory work, drawing inferences and making the research meaningful. It delves into considerations that guide research design and methods, and it examines the culture of archaeological fieldwork. Through anecdotes, stories from the field, and extracts from field notes, Forgotten Things offers rare insight into the realities of archaeological research not often seen in archaeological studies.
Robert J. Muckle is a professor anthropology and archaeology at Capilano University. He is the author or coauthor of several books, including Introducing Archaeology and Through the Lens of Anthropology.