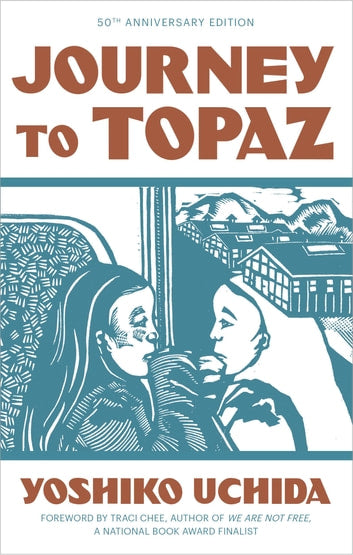 Celebrating the 50th anniversary of a landmark work of juvenile fiction.

This much-loved and widely read classic is the moving story of one girl's struggle to remain brave during the World War II incarceration of Japanese Americans. In 1941, eleven-year-old Yuki is looking forward to Christmas when disaster strikes: she and her family, along with everyone of Japanese descent on the West Coast, are labeled enemy aliens. The FBI arrests her father, and she, her mother, and her brother are imprisoned in a bleak and dusty camp surrounded by barbed wire in the Utah desert. There, she and her family experience both true friendship and heart-wrenching tragedy.
Journey to Topaz explores the consequences of prejudice and the capacities of the human spirit. First published in 1971, this novel was the first children's book about the wartime incarceration written by a Japanese American. This fiftieth anniversary edition features new cover art, a refreshed design, and a new foreword by Traci Chee.
About the Author
Yoshiko Uchida (1921-1992) was born in Alameda, California, and grew up in Berkeley. She is the author of many books, including Desert Exile: The Uprooting of a Japanese-American Family.
For ages 8-13 years