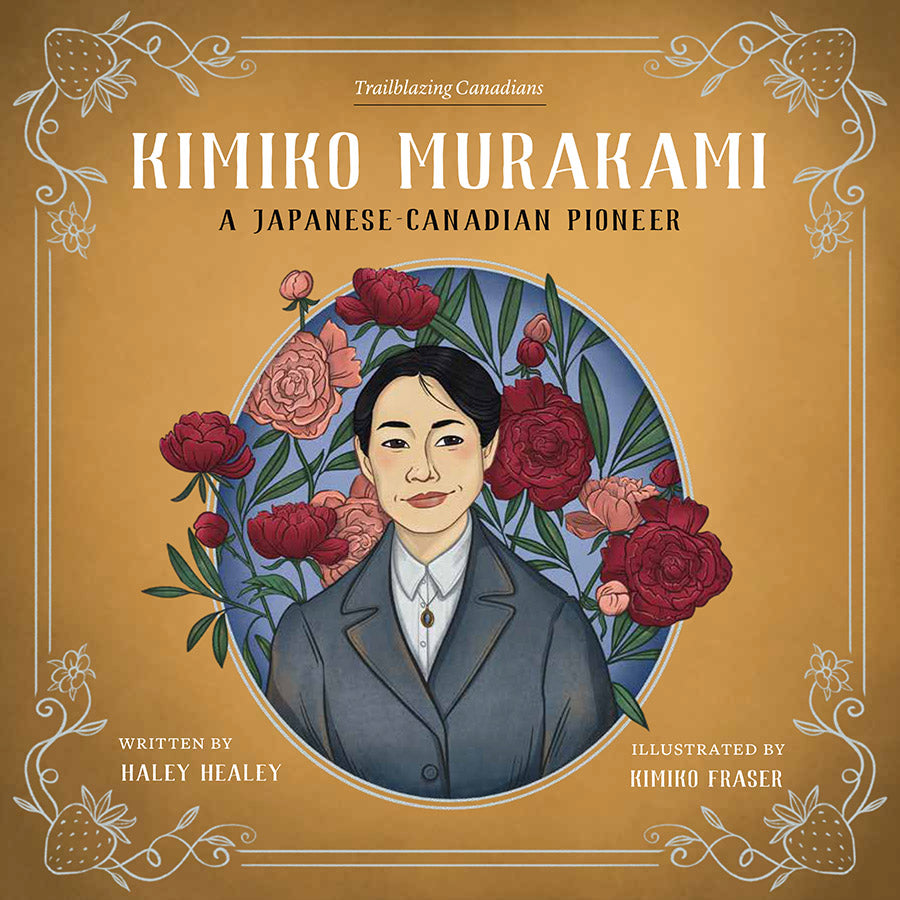 The inspiring and true life story of Kimiko Murakami, a Japanese-Canadian pioneer and internment camp survivor, beautifully illustrated for a young audience.

Ganbaru is a Japanese word that means to keep going during hard times and never give up. This picture book introduces young readers to Kimiko Murakami (1904-1997), a brave and determined woman whose life embodied the ganbaru spirit.
Born in the village of Steveston, BC, and raised on Salt Spring Island, Kimiko was part of a long tradition of Japanese-Canadian families who made their livings fishing and farming. During the Second World War, she was among the 22,000 Japanese Canadians who were sent to live in internment camps because they were seen as "enemy aliens." The camps were dirty and crowded, but worst of all, they robbed Japanese Canadians of their basic rights and freedoms.
Following the War, Kimiko and her family were allowed to return to Salt Spring Island and had to rebuild their farm and their life from scratch. Through it all, Kimiko - a pioneer and survivor - never lost hope. This book celebrates her achievements and courageous spirit through vivid illustrations and a clear, inspiring narrative.
Hardcover
Ages 6 to 10
Written by

Haley Healey

, illustrated by

Kimiko Fraser

ISBN

9781772034318