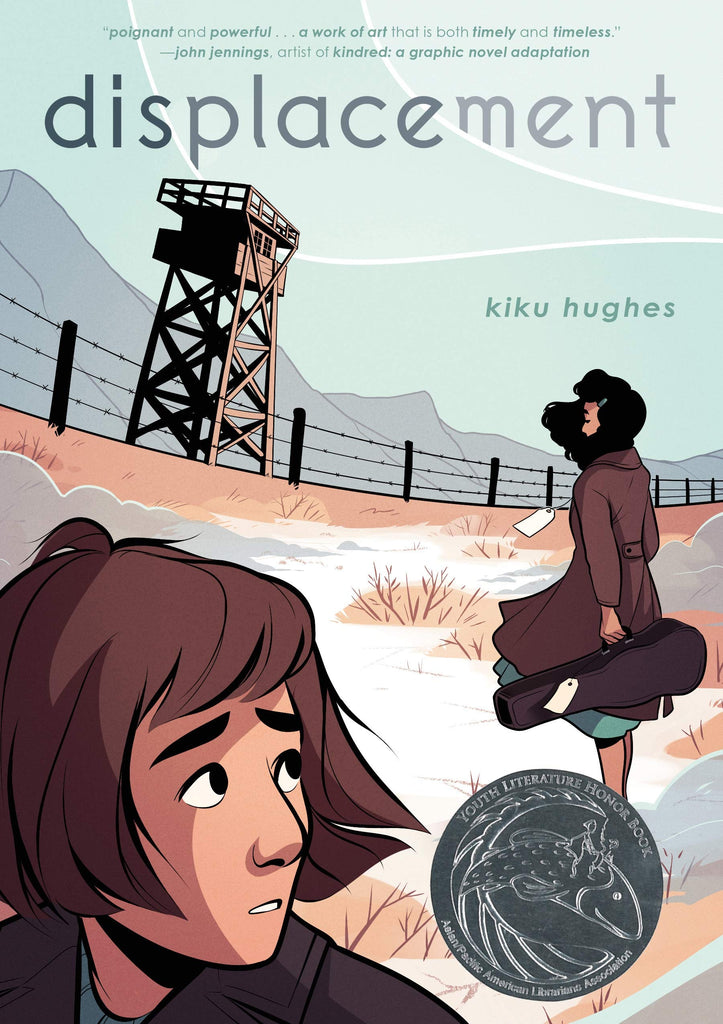 Asian/Pacific American Award for Literature, Youth Literature Honor Book
A teenager is pulled back in time to witness her grandmother's experiences in World War II-era Japanese internment camps.

Though she was on vacation in present-day San Francisco just moments before, Kiku now finds herself displaced to the 1940s Japanese American internment camp that her late grandmother, Ernestina, was forcibly relocated during World War II.

Kiku is stuck, with no choice but to live alongside Ernestina and other Japanese American citizens in the internment camp. During her time with them, she witnesses the lives of people who were denied civil liberties by their own government but still managed to create a community and commit acts of resistance in order to survive.
Kiku Hughes weaves a riveting, bittersweet tale that highlights the intergenerational impact of trauma and the redemptive power of memory.